Classroom
Late Baliram Kashyap Memorial Govt. Medical College Jagdalpur, CG
The college has been allotted with 100 seats for MBBS Two well furnished spacious classrooms have been allotted to them where the students sit in two sections.

We have so many class rooms with enough air ventilation and all the necessary facilities like Board with green glass, chair, table, wooden student bench, LED tube light, fan, slogan boards, etc.

3 Lecture Theater available in college building & 01 Lecture Theater available in hospital building.


Wi-Fi Campus
The College has a leased line with high-speed broadband bandwidth to provide round the clock 24x7 Internet access to students to enable them to remain connected with the information superhighway. Each computer has separate power back up. The Computer Lab is also equipped with LCD Projector and Screen.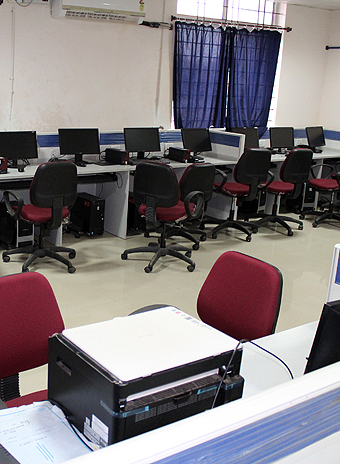 Our
Departments
Facilities Available in Department
Late Baliram Kashyap Memorial Govt. Medical College, Jagdalpur, CG
Anaesthesiology
Department of Anaesthesiology and Critical Care.
Facilities available to administor general anaesthesia regional anaesthesia, BLS & ACLS, managements of emergency cases.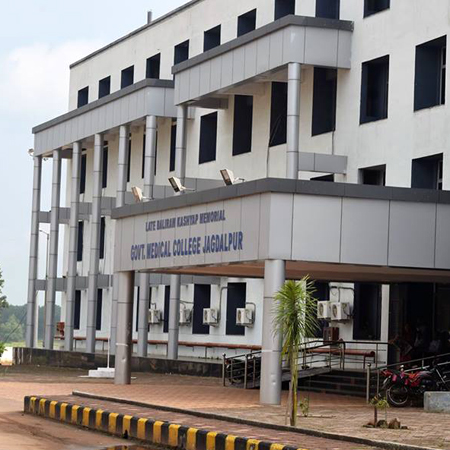 Community Medicine
As per Medical Council of India medical education programme is designed with a goal to create an "Indian Medical Graduate" possessing requisite knowledge, skills, attitudes, values and Responsiveness, so that he or she may function appropriately and effectively as a physician of First contact of the community while being globally relevant.
Concurrent with above goal Institute & Department have identified three pillars to conceptualize the IMG into Reality.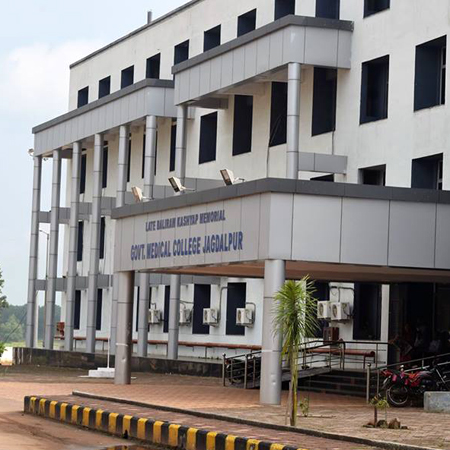 Biochemistry
The Department of Biochemistry is engaged in high quality teaching facilities with eminent faculties that makes the medical undergraduate students compatible with all latest scientific developments.
This department also provides patient care by investigating biochemical tests in the clinical laboratory with modern updated instruments operated by trained & skilled personnel.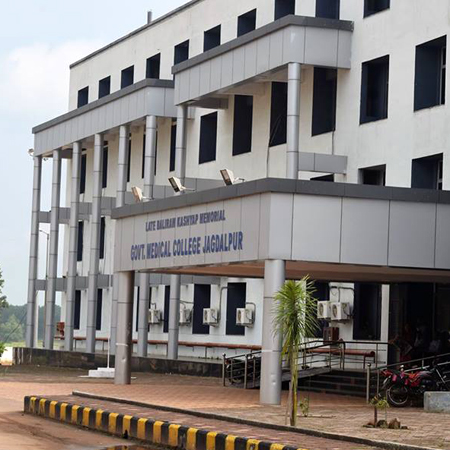 Obstetrics & Gynecology
Department of Obstetrics & Gynecology started in year 2006. It is a MCI recognized 60 bedded department.
The department provides comprehensive health care to women through daily OPD, special clinics like cancer clinic, antenatal clinic, post natal clinic, adolescent health clinic and 24 hours emergency obstetric care.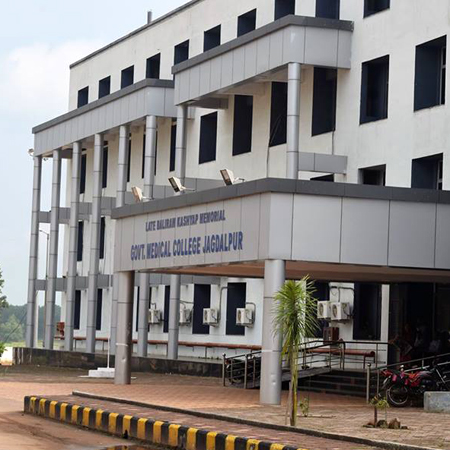 Pathology
Department of Pathology Late Baliram Kashyap Memorial Govt. Medical College, Jagdalpur established in year 2007.
We have undergrduate teaching course in MBBS and Certificate course for Laboratory Technician. Besides this, facility for laboratory service for both indoor and outdoor patients available.